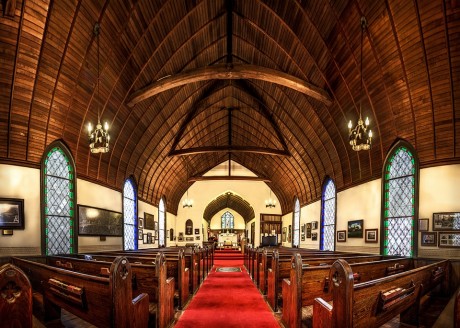 Never before in U.S. history have so many Americans chosen to be unaffiliated with any particular religious group. As you will see below, the percentage of "nones" in this country has absolutely skyrocketed over the past decade. But not all faiths are losing members in the United States. In fact, Islam, Buddhism, Wicca and various New Age organizations have all experienced excellent growth in recent years. Sadly, almost all of the growth for the "nones" has come at the expense of Christianity. Americans are leaving the Christian faith in droves, and this is why many of our churches are less than half full on Sunday mornings. What we are doing right now is clearly not working, and hopefully we can get the church in America to wake up while there is still time to do so.
Earlier today I came across a brand new study from the Pew Research Center entitled "Why America's 'nones' left religion behind". One thing that particularly stood out to me was the fact that most "nones" were once affiliated with a particular religion but have now discarded that label…
Perhaps the most striking trend in American religion in recent years has been the growing percentage of adults who do not identify with a religious group. And the vast majority of these religious "nones" (78%) say they were raised as a member of a particular religion before shedding their religious identity in adulthood.
Overall, the percentage of "nones" in this nation has been absolutely soaring in recent years. Back in 2007, "nones" made up 16 percent of the population, but now that number has risen to 23 percent. The following is from a different Pew Research Center report that was published last year…
Religious "nones" – a shorthand we use to refer to people who self-identify as atheists or agnostics, as well as those who say their religion is "nothing in particular" – now make up roughly 23% of the U.S. adult population. This is a stark increase from 2007, the last time a similar Pew Research study was conducted, when 16% of Americans were "nones." (During this same time period, Christians have fallen from 78% to 71%.)
I want you to notice one particularly sobering fact in the excerpt posted above. The seven percent increase in the percentage of "nones" was matched exactly by a seven percent decrease in the percentage of Christians.
It is time to face a very hard truth – Christianity is in rapid decline in America.
So why is this happening?
Is there an explanation for why so many people are leaving the church?
Well, here is some of the feedback that the Pew Research Center received while conducting their new survey…
About half of current religious "nones" who were raised in a religion (49%) indicate that a lack of belief led them to move away from religion. This includes many respondents who mention "science" as the reason they do not believe in religious teachings, including one who said "I'm a scientist now, and I don't believe in miracles." Others reference "common sense," "logic" or a "lack of evidence" – or simply say they do not believe in God.
This is such a tragedy, because during my decades of research into these things I have found that logic and reason should always point people toward the Christian faith and not away from it. There is an absolutely gigantic mountain of evidence for Christianity out there, but unfortunately most people don't know about it or they are not interested in considering it.
The biggest cultural shift has been happening among our young people. Most of them have been raised in an environment where God has been removed from almost every corner of public life, and the results have been beyond catastrophic.
In America today, 35 percent of all Millennials are "nones".
Millennials are more than twice as likely to be "nones" as Baby Boomers (17 percent), and they are more than three times as likely to be "nones" as the Silent Generation (11 percent).
In other words, the younger you are the more likely you are to be religiously unaffiliated.
And this shows up in the church attendance numbers as well. Millennials are much, much less likely to be in church on any particular Sunday morning than the oldest Americans are. The following information comes from another Pew Research Center report…
Millennials – especially the youngest Millennials, who have entered adulthood since the first Landscape Study was conducted – are far less religious than their elders. For example, only 27% of Millennials say they attend religious services on a weekly basis, compared with 51% of adults in the Silent generation. Four-in-ten of the youngest Millennials say they pray every day, compared with six-in-ten Baby Boomers and two-thirds of members of the Silent generation. Only about half of Millennials say they believe in God with absolute certainty, compared with seven-in-ten Americans in the Silent and Baby Boom cohorts. And only about four-in-ten Millennials say religion is very important in their lives, compared with more than half in the older generational cohorts.
We are slowly losing an entire generation.
When you walk into most churches in America on Sunday morning, what are you going to find?
You are going to find that the congregation is dominated by "the greys", and I am not talking about space aliens.
As the oldest Americans die off, the United States is becoming less and less Christian. We are on the exact same path that Europe has already gone down, but most churches are just going on with business as usual and don't seem to even understand that we have a major crisis on our hands.
As I said at the top of this article, what we are doing right now is clearly not working, and if we continue on the path that we are currently on we will continue to lose young people by the millions.
America needs revival more than it has ever needed it before.
Let us pray that one arrives very soon.