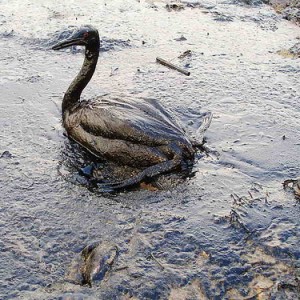 As BP works feverishly to contain the massive oil spill in the Gulf of Mexico, many are now coming to the realization that this will be the most economically painful environmental disaster in U.S. history.   The oil spill in the Gulf is already larger than the entire state of Florida, and it creeps closer to the Gulf Coast with each passing hour.  According to official estimates, approximately 5,000 barrels a day are leaking into the Gulf, but outside groups working with satellite-imagery claim that the leak is at least five times that amount.   In fact, John Amos, a geologist who heads an environmental group called SkyTruth estimates that the leak is actually 26,500 barrels a day.  As oil continues to pour into the Gulf at a frightening pace, large numbers of Americans who depend on the Gulf of Mexico for their economic survival are wondering what is going to happen next.  Is the Gulf of Mexico oil spill going to kill the American Dream for millions of Americans?
The reality is that the oil is already starting to make landfall in some areas.  For example, oil from the massive spill has already come ashore on a chain of islands off the Louisiana coast.  But now scientists are even concerned that oil from the spill could actually get into the "Loop Current", which would mean that it would be carried south along the Florida coast and into the Florida Keys.  In fact, it is being reported that one prominent oceanographer says that he cannot think of any scenario where the oil spill doesn't eventually reach the Florida Keys.
That is really bad news.
Needless to say, residents of the Gulf Coast region from Texas all the way to Florida are preparing for the worst.  As the massive oil spill continues to expand, states bordering the Gulf are bracing for an absolute environmental nightmare.
Just check out the following CNN video report.  This oil is some really nasty stuff, and wildlife in the region are absolutely going to be devastated by it….
It would be hard to understate what this disaster means for the folks who live along the Gulf of Mexico.  For many of them this is not going to just be a temporary crisis.  The truth is that this is going to permanently change the lives of large numbers of Americans.
But don't take our word for it.  The following are eye opening quotes that have appeared in mainstream media sources over the last several days that reveal just how serious this situation is….
Florida Governor Charlie Crist:
"Florida is currently preparing for what we all know is an environmental disaster of unprecedented proportions for our state and Gulf of Mexico partner states."
Public Service Commissioner Benjamin Stevens:
"You get hit by a hurricane and you can rebuild. But when that stuff washes up on the white sands of Pensacola Beach, you can't just go and get more white sand."
"It's just going to kill us. It's going to destroy us."
Richard Charter of the Defenders of Wildlife:
"It is so big and expanding so fast that it's pretty much beyond human response that can be effective. … You're looking at a long-term poisoning of the area. Ultimately, this will have a multidecade impact."
"Worst case scenarios almost never happen," Professor Robert Thomas, of New Orleans' Loyola University, was quoted as saying yesterday. "In this case, almost everyone I have known with technical knowledge of oil spills – people who have worked in the industry 30, 40 years – say it is upon us."
Louis Miller of the Mississippi Sierra Club:
"This is going to destroy the Mississippi and the Gulf Coast as we know it."
An anonymous Louisiana resident:
"A hurricane is like closing your bank account for a few days, but this here has the capacity to destroy our bank accounts."
And no, they are not exaggerating how economically devastating an oil spill like this can be.
Fishermen in Cordova, Alaska are still struggling 21 years after the 1989 Exxon Valdez oil spill devastated the fishing industry in the region.
Right now, the state of Louisiana produces more fish and seafood than anywhere in the United States except for Alaska.  The cost of this disaster to the fishing industry in Louisiana alone could top 3 billion dollars, and it is being projected that the tourism industry in Florida could lose even more money than that.
Yes, things could get really, really bad.
In fact, some local shrimpers in Louisiana are predicting that it will be seven years before they can set to sea again.
What do you think that will do to the shrimping business?
The disaster is still far from over, and already lawsuits are starting to pop up all over the place.  A federal judicial panel in Washington D.C. has been asked to consolidate at least 65 potential class-action lawsuits claiming economic damage from the oil spill in the Gulf of Mexico.  Commercial fishermen, shrimpers, hotel owners, charter boat captains and even would-be vacationers have filed lawsuits from Texas to Florida seeking damages that could reach well into the billions.
So how much worse is this disaster going to get?
Hopefully not too much worse.
Underwater robots positioned a 100-ton concrete-and-steel box over the blowout well on the seafloor on Friday.
BP believes that this massive box could pinch off up to 85% of the gushing oil.
But this kind of procedure has never been done at these depths.  In fact, what BP is attempting to do is extremely difficult as Bill Salvin, a spokesman for BP, recently explained….
"We are essentially taking a four-story building and lowering it 5,000 feet and setting it on the head of a pin."
That certainly does not sound easy.
In fact, there is no guarantee that it will work.
This procedure has been tried just a few times in the past and only with smaller leaks in shallower water.
But hopefully this procedure will work, because if not, things could get a whole lot worse.
In fact, U.S. Representative Edward Markey says that oil leaking from the BP well in the Gulf of Mexico could increase as much as 12 times to 60,000 barrels a day if the company fails to stem the flow.
So let us hope that they fix this thing as fast as possible.  The damage that has been done already is unprecedented.
If something is not done quickly, we will soon be witnessing the economic demise of an entire region of the United States.  For those living on the Gulf Coast, the American Dream is quickly turning into the American Nightmare because of this oil spill.  It is a heartbreaking thing to watch a business that you have spent years building be destroyed because of something that you cannot control.  It is also heartbreaking to watch the beautiful beaches and coasts that you have grown to love become soiled by millions of gallons of oil.
Let us pray for those who live on the Gulf Coast and do whatever we can to help them out.  This disaster is quickly becoming even worse than Hurricane Katrina, and there is a very real possibility that the economy of the Gulf region will never fully recover from this nightmare.