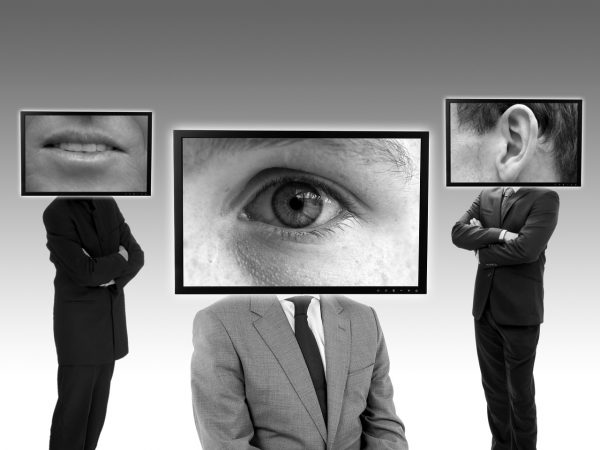 It is supposed to be illegal for the NSA to spy on communications that are completely domestic, but that appears to be precisely what is happening. According to a brand new report from Ryan Gallagher and Henrik Moltke of the Intercept, NSA documents indicate that the NSA is systematically capturing our emails, our phone calls and our text messages at certain key strategic points on AT&T's immensely powerful Internet network. There are only eight facilities that allow for direct access into AT&T's "common backbone", and thanks to leaked documents the Intercept was able to identify the exact location of each of those facilities…
Atlanta, Chicago, Dallas, Los Angeles, New York City, San Francisco, Seattle, and Washington, D.C. In each of these cities, The Intercept has identified an AT&T facility containing networking equipment that transports large quantities of internet traffic across the United States and the world. A body of evidence – including classified NSA documents, public records, and interviews with several former AT&T employees – indicates that the buildings are central to an NSA spying initiative that has for years monitored billions of emails, phone calls, and online chats passing across U.S. territory.
Apparently the relationship between AT&T and the NSA has been ongoing "for decades", and it isn't just data from AT&T customers that is being collected.
In fact, according to an AT&T technician that worked for the company for 22 years, the NSA is able to capture "all the data that's interchanged between AT&T's network and other companies", and because of the nature of how the network functions, AT&T is "liable to carry everybody's traffic at one point or another during the day, or the week, or the year"…
The data exchange between AT&T and other networks initially takes place outside AT&T's control, sources said, at third-party data centers that are owned and operated by companies such as California's Equinix. But the data is then routed – in whole or in part – through the eight AT&T buildings, where the NSA taps into it. By monitoring what it calls the "peering circuits" at the eight sites, the spy agency can collect "not only AT&T's data, they get all the data that's interchanged between AT&T's network and other companies," according to Mark Klein, a former AT&T technician who worked with the company for 22 years. It is an efficient point to conduct internet surveillance, Klein said, "because the peering links, by the nature of the connections, are liable to carry everybody's traffic at one point or another during the day, or the week, or the year."
The NSA appears to be engaged in a data collection program that is far beyond anything that we have ever seen before in human history.
Even as far back as 2003, the agency was collecting "some 400 billion records about people's internet communications and activity" within just a few months…
The eight locations are featured on a top-secret NSA map, which depicts U.S. facilities that the agency relies upon for one of its largest surveillance programs, code-named FAIRVIEW. AT&T is the only company involved in FAIRVIEW, which was first established in 1985, according to NSA documents, and involves tapping into international telecommunications cables, routers, and switches.

In 2003, the NSA launched new internet mass surveillance methods, which were pioneered under the FAIRVIEW program. The methods were used by the agency to collect – within a few months – some 400 billion records about people's internet communications and activity, the New York Times previously reported. FAIRVIEW was also forwarding more than 1 million emails every day to a "keyword selection system" at the NSA's Fort Meade headquarters.
Needless to say, the numbers would be much higher today.
And thanks to the leaked documents, the Intercept is able to tell us a great deal about these AT&T "spy hubs"…
Among the pinpointed buildings, there is a nuclear blast-resistant, windowless facility in New York City's Hell's Kitchen neighborhood; in Washington, D.C., a fortress-like, concrete structure less than half a mile south of the U.S. Capitol; in Chicago, an earthquake-resistant skyscraper in the West Loop Gate area; in Atlanta, a 429-foot art deco structure in the heart of the city's downtown district; and in Dallas, a cube-like building with narrow windows and large vents on its exterior, located in the Old East district.

Elsewhere, on the west coast of the U.S., there are three more facilities: in downtown Los Angeles, a striking concrete tower near the Walt Disney Concert Hall and the Staples Center, two blocks from the most important internet exchange in the region; in Seattle, a 15-story building with blacked-out windows and reinforced concrete foundations, near the city's waterfront; and in San Francisco's South of Market neighborhood, a building where it was previously claimed that the NSA was monitoring internet traffic from a secure room on the sixth floor.
Of course details about NSA spying have been revealed before, and the American people have not responded with outrage.
In the end, if we do not demand change they will just keep on expanding their spying operations.
Today, AT&T's enormous network handles approximately 197 petabytes of data every business day…
The company claims it has one of the world's most powerful networks, the largest of its kind in the U.S. AT&T routinely handles masses of emails, phone calls, and internet chats. As of March 2018, some 197 petabytes of data – the equivalent of more than 49 trillion pages of text, or 60 billion average-sized mp3 files – traveled across its networks every business day.
The NSA has direct access to all of that data, and once data has been collected it is forwarded to a "centralized processing facility" and from there it is sent to NSA headquarters in Fort Meade…
NSA diagrams reveal that after it collects data from AT&T's "access links" and "peering partners," it is sent to a "centralized processing facility" code-named PINECONE, located somewhere in New Jersey. Inside the PINECONE facility, there is a secure space in which there is both NSA-controlled and AT&T-controlled equipment. Internet traffic passes through an AT&T "distribution box" to two NSA systems. From there, the data is then transferred about 200 miles southwest to its final destination: NSA headquarters at Fort Meade in Maryland.

At the Maryland compound, the communications collected from AT&T's networks are integrated into powerful systems called MAINWAY and MARINA, which the NSA uses to analyze metadata – such as the "to" and "from" parts of emails, and the times and dates they were sent. The communications obtained from AT&T are also made accessible through a tool named XKEYSCORE, which NSA employees use to search through the full contents of emails, instant messenger chats, web-browsing histories, webcam photos, information about downloads from online services, and Skype sessions.
I greatly applaud the Intercept for having the courage to run this remarkable story.
But what happens next depends on the American people.
Are you going to do something to stop the systematic collection of our emails, our phone calls and our text messages?
If not, government surveillance will continue to grow even more intrusive, and the Big Brother control grid that is being constructed all around us will become even more pervasive.
Michael Snyder is a nationally syndicated writer, media personality and political activist. He is the author of four books including The Beginning Of The End and Living A Life That Really Matters.