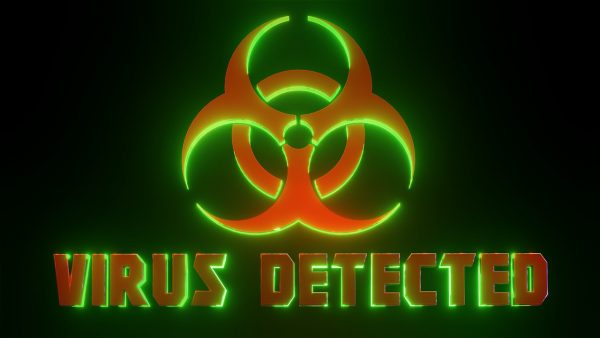 Many have talked about "the next pandemic" in theoretical terms, but could it be possible that it is already here?  The mainstream media in the United States is not talking about the outbreak of a very alarming "mystery disease" in India yet, but if it continues to spread they soon will be.  Dozens are already dead, and the death toll just continues to rise.  Top health authorities in India are insisting that there is no reason to panic, but that is what Chinese authorities told us at the beginning of the COVID pandemic too.  There is still so much that we don't know about this outbreak, but in this article I am going to share with you what I have been able to find out so far.
Up to this point, all of the cases that have been reported have come from the northern state of Uttar Pradesh.  The following comes from a British news source…
A MYSTERIOUS illness is rapidly spreading through a northern state of India, killing dozens of children as well as adults.

As the country slowly recovers from a deadly second wave of coronavirus, the deaths in Uttar Pradesh have provoked panic among hospital doctors.
Firozabad appears to be the epicenter of the outbreak, and it is hitting children particularly hard…
The situation is alarming in Firozabad. There are long queues of parents with wailing children in front of pharmacies and hospitals. Many want their children to be admitted.

The district hospital looked overwhelmed, reminiscent of the panic outside medical centres during the second wave of Covid. But this time it is largely children who are afflicted, tugging at the corner of their mothers' saris, burning with fever and crying of pain.
These parents are in a race against time, because children are dropping dead at a staggering rate.
One young mother named Ruby was desperately searching for someone to help her two-month-old daughter when one reporter encountered her…
One of them, Ruby, was running around with her two-month-old daughter Komal, looking for help. The baby was frothing at the mouth. Ruby said the girl was growing weak by the minute. "Her platelet count is low, but the hospital wants another test. I just want her to be admitted but nobody is listening," she cried.

Most parents were armed with paracetamol, vitamin tablets and hydrating solutions.

At least 50 of them closed around ThePrint's team and begged for help. "They are asking us to line up patiently when our children are dying. Some of us are being asked to go to private facilities. This is mistreatment," one of them said.
Can you imagine how you would feel if you were in that mother's position?
I have been trying to determine exactly how many people have died so far.
One report that I came across said that 45 children and 8 adults had already been killed by the mystery illness…
According to local media reports, 53 people have died, including 45 children. As of Thursday, 186 people (mostly children) had been admitted to the hospital, with many suffering from a high fever.

Uttar Pradesh state chief Yogi Adityanath visited the hospital on Tuesday at the Firozabad District hospital and has now set up an inquiry to look into the deaths and reasons behind the spread of this mysterious illness.
But that appears to be old information, because then I came across a report that indicated that the death toll had risen to 56…
At least 56 people, most of which are children, have died following a mysterious fever outbreak in Uttar Pradesh, a state located in Northern India. The yet-to-be-determined condition has symptoms including high fever, joint pains, headaches, dehydration, and nausea, as well some cases of rashes across upper and lower limbs.
A report from the Times of India is telling us that at least 70 have now died, and by the time you read this article the death toll will almost certainly be even higher.
All of the victims are being tested for COVID, and so far "no link has been found between the two illnesses".
So that has been pretty much ruled out.
Some experts are suggesting that Dengue fever or Japanese encephalitis could be causing this outbreak, but others are dismissing those theories because the severity of this outbreak seems to indicate that this "mystery illness" is something entirely new.
Outbreaks of Dengue fever and Japanese encephalitis are fairly common and are fairly easy to deal with.
But in this case, hospitals in Uttar Pradesh are being absolutely overwhelmed, and many children "are dying very quickly"…
The mystery illness is putting a particular strain on hospitals in the city of Firozabad.

Neeta Kulshrestha, the most senior health official of Firozabad district, said: "The patients, especially children, in hospitals are dying very quickly".
So let's take a moment to review what we know.
This is a "mystery disease" that is confounding the experts, it appears to have a very high death rate, and it causes sores on the skin "across upper and lower limbs".
That certainly seems to check a lot of boxes.
Let us hope that this new mystery disease can be contained, because we definitely do not want any more children to die.
One father has tragically lost three of his kids already…
Sarvesh Kumar looks too tired to mourn. He buried three of his five children last week — all lost to a "mysterious" viral fever that has scourged through Firozabad leaving 39 dead, 32 of them children.

The labourer stared vacantly as he recounted the deaths of Akash, 3, Ramu, 7, and Mohini, 10. He told ThePrint: "The district hospital refused to admit Ramu even as I begged them to. I knew my son was very sick. But they asked me to take him to Agra. Ramu died on the way, on my lap. And when I returned to the hospital after burying him, my Mohini was gone too." So was Akash.
Whether it happens now or later, we know that it is inevitable that more pandemics are coming.
We just want those pandemics to be put off for as long as possible.
Our world has already been through so much over the past couple of years.
Could you imagine what our society would look like if another major pandemic suddenly started sweeping across the globe?
We are teetering on the brink of the unimaginable, and it isn't going to take too much to push us over the edge.
***It is finally here! Michael's new book entitled "7 Year Apocalypse" is now available in paperback and for the Kindle on Amazon.***
About the Author: My name is Michael Snyder and my brand new book entitled "7 Year Apocalypse" is now available on Amazon.com.  In addition to my new book I have written five others that are available on Amazon.com including  "Lost Prophecies Of The Future Of America", "The Beginning Of The End", "Get Prepared Now", and "Living A Life That Really Matters". (#CommissionsEarned)  By purchasing the books you help to support the work that my wife and I are doing, and by giving it to others you help to multiply the impact that we are having on people all over the globe.  I have published thousands of articles on The Economic Collapse Blog, End Of The American Dream and The Most Important News, and the articles that I publish on those sites are republished on dozens of other prominent websites all over the globe.  I always freely and happily allow others to republish my articles on their own websites, but I also ask that they include this "About the Author" section with each article.  The material contained in this article is for general information purposes only, and readers should consult licensed professionals before making any legal, business, financial or health decisions.  I encourage you to follow me on social media on Facebook and Twitter, and any way that you can share these articles with others is a great help.  During these very challenging times, people will need hope more than ever before, and it is our goal to share the gospel of Jesus Christ with as many people as we possibly can.