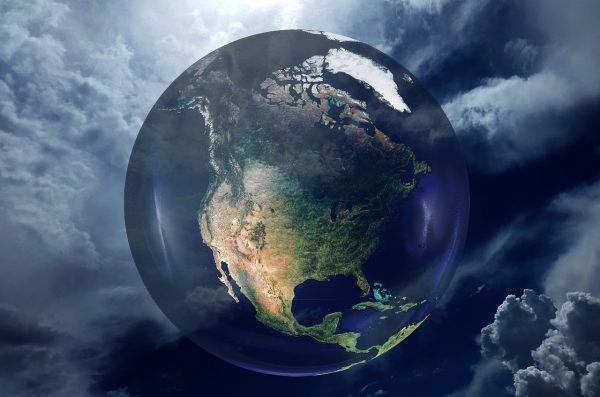 Over the past several years, it has just been one thing after another.  Just when we think that things are starting to settle down a little bit, another disaster suddenly strikes.  In all my years, I have never seen anything like this.  Month after month, bad things just keep happening from coast to coast, and this endless series of disasters has caused a tremendous amount of long-term damage.
Let me give you a few examples.  Thanks to citrus greening disease, Florida was already on pace for the worst orange crop since World War II, but then Hurricane Ian made things much worse.
As a result, it is now being projected that the upcoming orange crop in Florida will be a whopping 32 percent smaller than the previous one…
Orange juice prices are likely headed higher. Hurricane Ian damaged what was already forecast to be the lowest Florida orange crop in decades. The U.S. Department of Agriculture said orange production in Florida is down by 32% from last season, marking the scantiest predicted harvest in nearly 80 years.

In an October citrus report, the agency said the all-orange forecast for the Sunshine State was 28 million boxes, compared to 41 million boxes the year before. That number includes 11 million boxes of non-Valencia oranges and 17 million boxes of Valencia oranges.

Additionally, the forecast of all grapefruit production is two million boxes, 40% less than last season's utilization of 3.33 million boxes.
If you like orange juice, get ready to pay a whole lot more for it at the grocery store.
Supplies of orange juice have gotten much tighter, and prices are surging to unprecedented levels…
We recently outlined "Orange Juice Prices Could "Increase Substantially" As Hurricane Pummels Florida's Top Citrus Grow Region." And that's precisely what's happening today.

First, let's begin with US stockpiles of cold-stored orange juice plunged by 43% in September from a year earlier — the lowest level since 1977, according to the latest US Department of Agriculture data.

A combination of crop diseases across Florida's citrus groves and Hurricane Ian that destroyed crops are creating a supply crunch that has catapulted orange juice futures contracts to as high as $2.18 per pound, the highest level ever.
Meanwhile, extreme drought conditions have caused the Mississippi River to drop to the lowest levels ever recorded in certain areas…
In Chester, Illinois, the river gauge of the Mississippi dropped to around zero last week, according to the Missouri Department of Conservation. Drone video of the Mississippi River near Memphis, Tennessee also reveals how far the 270-mile long river has contracted in recent months. In Memphis, the river dropped to minus-10.75 feet, a the lowest record ever recorded there, according to data from the National Weather Service.

In downtown Baton Rouge, Louisiana, resident Patrick Ford found the shipwrecked remains of the Brookhill, a trading vessel dating back to the early 20th Century. The low-water levels exposed the remains earlier this month. "I immediately texted friends and was like, 'holy moly, I think I found a ship, a sunken ship!'" Ford told WBRZ, the city's ABC News affiliate.
This is a major crisis, because normally more than 400 million tons of goods move along the Mississippi River each year.
But if the barges can't travel, the goods can't get to where they need to go.
And over the past few weeks, literally thousands of barges have been forced to sit idle because there simply is not enough water…
In recent weeks, hundreds of barges have become stalled in the receding Mississippi, caught in the lower depths. In early October, some 2,000 barges reportedly clogged the channels in long pileups along the river south of Memphis.

The barges need around a nine-foot depth to navigate. The problem is that the water levels have fallen so low in many places even the tugboats are getting stuck.
A tremendous amount of rain is needed in order to fix this problem, but unfortunately there won't be too much rain for the foreseeable future.
Out on the west coast, the San Francisco Bay Area was shaken by a magnitude 5.1 earthquake on Tuesday…
A magnitude 5.1 earthquake rattled the San Francisco Bay Area on Tuesday, shaking buildings and marking the strongest quake the region has seen in eight years.

There were no immediate reports of damage or injuries.

The U.S. Geological Survey said the quake struck at 11:42 a.m. local time about 12 miles east of San Jose at a depth of about 4 miles. The area is about 40 miles southeast of downtown San Francisco.
This quake really shook a lot of people up, but the good news is that it appears that no serious damage was done.
However, this should definitely be a wake up call for everyone that lives in the region.
Scientists assure us that "the Big One" is way overdue, and I have been warning of the potential for cataclysmic seismic events on the west coast for a very long time.
The entire west coast of the United States sits along "the Ring of Fire", and up to this point those that live there have been very fortunate.
But the clock is ticking and at some point their luck will run out.
Speaking of seismic activity, a very large magnitude 6.4 earthquake just rattled the Philppines…
A strong earthquake rocked the northern Philppines late Tuesday, but officials said no serious damage was expected and no tsunami warning was issued.

The U.S. Geological Survey said the magnitude 6.4 quake was centered 16.2 kilometers (10 miles) below the surface about 11 kilometers (7 miles) from Dolores on Luzon island.
I would encourage everyone to pay attention to the unusual seismic activity that we are witnessing all over the planet, because I believe that it will be a major story in the months ahead.
In addition, I expect droughts and flooding to intensify even more all over the planet as global weather patterns continue to go completely nuts.
For many decades, we could count on our world to be a relatively stable place.
Unfortunately, that is now starting to change in a major way, and that has very serious implications for all of us.
***It is finally here! Michael's new book entitled "7 Year Apocalypse" is now available in paperback and for the Kindle on Amazon.***
About the Author: My name is Michael and my brand new book entitled "7 Year Apocalypse" is now available on Amazon.com.  In addition to my new book I have written five other books that are available on Amazon.com including  "Lost Prophecies Of The Future Of America", "The Beginning Of The End", "Get Prepared Now", and "Living A Life That Really Matters". (#CommissionsEarned)  When you purchase any of these books you help to support the work that I am doing, and one way that you can really help is by sending digital copies as gifts through Amazon to family and friends.  Time is short, and I need help getting these warnings into the hands of as many people as possible.  I have published thousands of articles on The Economic Collapse Blog, End Of The American Dream and The Most Important News, and the articles that I publish on those sites are republished on dozens of other prominent websites all over the globe.  I always freely and happily allow others to republish my articles on their own websites, but I also ask that they include this "About the Author" section with each article.  The material contained in this article is for general information purposes only, and readers should consult licensed professionals before making any legal, business, financial or health decisions.  I encourage you to follow me on social media on Facebook and Twitter, and any way that you can share these articles with others is a great help.  These are such troubled times, and people need hope.  John 3:16 tells us about the hope that God has given us through Jesus Christ: "For God so loved the world, that he gave his only begotten Son, that whosoever believeth in him should not perish, but have everlasting life."  If you have not already done so, I strongly urge you to ask Jesus to be your Lord and Savior today.