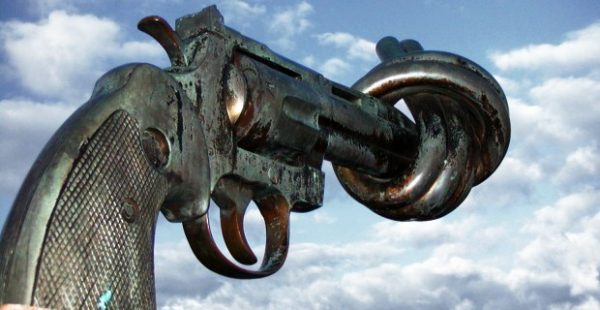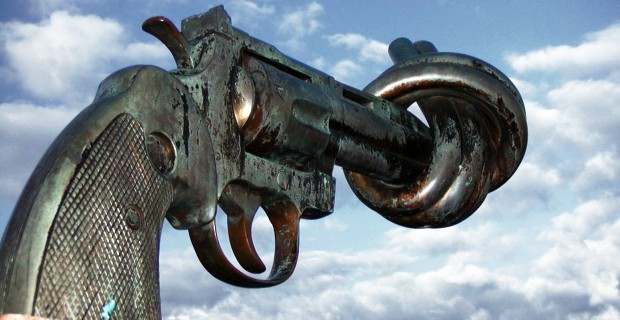 The left never lets a good crisis go to waste. Within hours of the shooting of U.S. Representative Steve Scalise and other Republicans at a baseball field in Virginia, top Democrats were already calling for more gun control. Of course the shooter, 66-year-old James Hodgkinson, is from a state that already has some of the toughest gun laws in the entire nation. And the largest city in Illinois, Chicago, is plagued by rampant gun violence on a daily basis. Alternatively, crime rates tend to be very low where rates of gun ownership are very high. Up here in north Idaho, anyone that would dare to break into homes at night would have a very, very short criminal career. Gun owners are the number one crime deterrent, but liberals still don't understand this.
Every time an Islamic terrorist or a crazed leftist starts shooting people, the left immediately pounces on it as an excuse to start promoting gun control again. For example, just consider what Virginia Governor Terry McAuliffe had to say just hours after the shooting…
Virginia Gov. Terry McAuliffe (D) advocated for stricter gun laws on Thursday after Rep. Steve Scalise (R-La.) and several others were shot on a baseball field in the Washington suburb of Alexandria, Va.

"I think we need to do more to protect all of our citizens," McAuliffe said at a press conference. "I have long advocated — this is not what today is about — but there are too many guns on the streets. We lose 93 million Americans a day to gun violence. I have long talked about this. Background checks and shutting down gun show loopholes, and that's not for today's discussion, but it's not just about politicians. We worry about this every day for all of our citizens."
Of course this is complete nonsense, but the truly frightening thing about this is that McAuliffe is very, very seriously thinking of running for president. In fact, from what I hear it is a near certainty that "Bill Clinton's best friend" will run in 2020 if Hillary Clinton does not.
If many liberals had their way, even the police would be disarmed. But if the Capitol Hill police at that baseball field had not been armed on Wednesday, there would have been nobody to stop James Hodgkinson from killing one member of Congress after another…
Sen. Rand Paul, R-Ky., described the chaotic scene to Fox News: "We were like sitting ducks."

"Without the Capitol Hill police it would have been a massacre," Paul said, calling the scene "sort of a killing field."
In fact, Senator Paul believes that "nobody would have survived" if the Capitol Hill Police had not been there to shoot back…
"I can tell you, that I think with absolute certainty, nobody would have survived without the Capitol Hill Police. They saved everybody's life. Incredibly brave and deserve everyone's praise, because, with this guy, who knows what his — how heavily armed he was, but nobody else had a weapon. So, he was just killing everyone — he would have. … They deserve our gratitude for saving — it would have been a massacre without them."
It could have easily been the worst tragedy in the history of the United States Congress. Even with such a quick response by the Capitol Hill Police, Representative Mo Brooks says that Hodgkinson still got off "50-100 shots"…
"Behind third base, I see a rifle…I hear Steve Scalise over near 2nd base scream," Brooks said. "…While all of this is going on, Steve Scalise our whip was lying on the ground near the second base position crawling into right field, leaving a trail of blood."

Brooks said the gunman was using the dugout as cover and estimated the assailant got off 50-100 shots during the attack on the 15-25 people gathered at the field.
And of course this is far from an isolated incident. In an article earlier today, I noted the string of violent attacks on Republican members of Congress in recent months. The threats, violence and intimidation coming from the left are steadily getting worse, and I strongly believe that security for members of Congress needs to be greatly strengthened. In the past, we mainly had to be concerned about security for the President, the Vice-President and a handful of other really high profile targets, but now every single member of Congress is a potential target.
I also believe that all members of Congress should be allowed to be armed no matter where they travel. Alternatively, a Secret Service detail could be assigned to each one, but that would be quite expensive. What is clear is that the limited security that we have gotten away with in the past for members of Congress simply is not going to work any longer.
James Hodgkinson fully intended to kill every single Republican member of Congress on that baseball field. So if there is anyone out there that disagrees with me, I would ask you to carefully consider this eyewitness account from Representative Mike Bishop…
As we were standing here this morning, a gunman walked up to the fence line and just began to shoot. I was standing at home plate and he was in the third base line. He had a rifle that was clearly meant for the job of taking people out, multiple casualties, and he had several rounds of magazines that he kept unloading and reloading it. Firing it.

The only reason—the only reason—why any of us walked out of this thing: By the grace of God, one of the folks here had a weapon to fire back and give us a moment to find cover. Because we were inside the backstop and if we didn't have that cover by a brave person who stood up and took a shot themselves, we would not have gotten out of there and every one of us would have been hit. Every single one of us.
The bad guys are always going to be able to find weapons, and more gun control is never going to be the answer.
In this case, I am so very thankful for the guns that were at that baseball field, because they saved a lot of lives today.