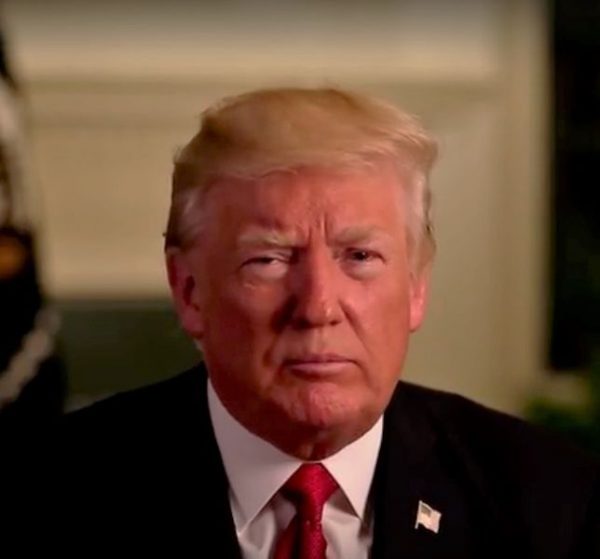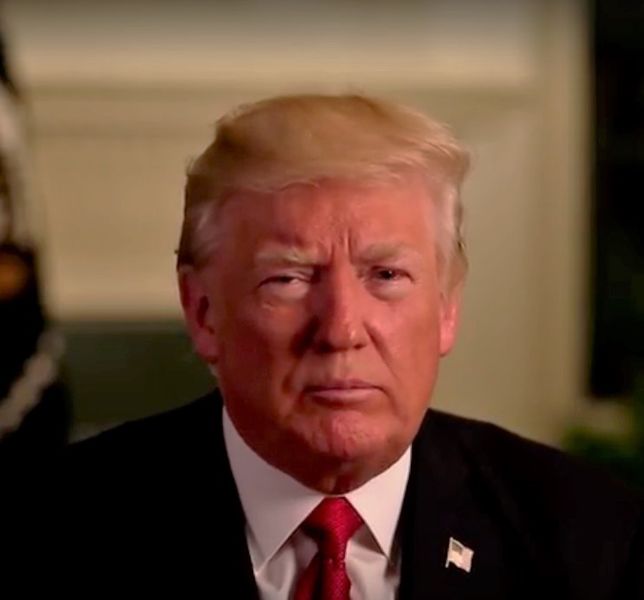 Is it proper for a sitting member of Congress to call for the president of the United States to be "eliminated"? Despite all of the chaos and all of the violence that we have seen so far, Democrats continue to stir up even more anger and even more hatred. Words have power, and our leaders need to be very careful about how they use them. Our nation is the most divided that it has been in my entire lifetime, and it isn't going to take too much to push America into a state of full-blown civil unrest.
U.S. Representative Luis Gutierrez (D-Ill.) is a very gifted public speaker. If he chose to use that gift for good, he could make a tremendous difference in this country. But instead, he is using his gift to encourage people to hate President Trump. During a recent appearance at Chicago's Lincoln United Methodist Church on Saturday, Gutierrez actually referred to Trump as a "criminal" multiple times…
"The major criminal that exists in the United States of America is called Donald Trump [and] he lives at 1600 Pennsylvania Av at the White House," Gutierrez stormed.

"Someone who takes health care away from 33 million people is a criminal," he said.
But of course he didn't stop there.
Gutierrez went on to tell the congregation that Trump must be "eliminated" as soon as possible…
He invited the congregation to "take action" and take back the Congress so that Trump could be put before the Senate in impeachment proceedings.

Gutierrez said Trump must be "eliminated… as the president of the United States of America."
You can watch Gutierrez making these comments on video right here. Hopefully Gutierrez did not intend to incite his followers to violence with his remarks, but they are definitely rather chilling, especially considering what else we have learned lately.
Just recently, Pastor Rodney Howard-Browne revealed that a prominent member of Congress told him that "there is a plot on Capitol Hill to take the president out", and that this plot would result in Trump being "removed suddenly from office"…
During an appearance on Revival Ministries International, Rodney Howard-Browne said he spent three hours "from 9:30 in the evening until 12:30am with one of the senior ranking members of Congress".

The pastor said he related the same story on the CBN network but "they cut it out" and that he had decided "to go public with this because we have to."

"He said there is a plot on Capitol Hill to take the president out, I said you mean by impeachment or by indictment – he said no, to take him out, he will be removed suddenly from office," said Howard-Browne, before adding, "you can read between the lines".

The Congressman, who the pastor revealed had been in office since 1996, went on to tell Howard-Browne "there's nothing we can do to stop it."
Earlier this week, I wrote about how members of Trump's own party are stabbing him in the back. Many establishment Republicans hate Trump as much as the Democrats do, and they would not cry any tears if Trump was somehow removed from power.
We are at a critical moment in our history. For decades, the elite have had a hammerlock on our political system, and that is why nothing has ever seemed to change very much no matter which party was in power.
When Donald Trump came along, the American people realized that they finally had a chance to fight back against the establishment. And so even though he made mistakes, tens of millions of Americans stuck with Trump because he tapped into that fundamental hunger for liberty and freedom that we all have deep inside of us.
It literally was a miracle that Trump was able to overcome relentless attacks by the mainstream media and the political machines of both major political parties to become the president of the United States. But now the elite figure that if they can just figure out a way to get rid of him that things can go back to "normal".
We cannot allow that to happen. This is our best shot at taking our government back, and so we need to do whatever we can to support Trump, and we also need to do whatever we can to get him a lot more friends in Congress in 2018.
If you are a supporter of Trump, I hope that you will stand with me as I run for Congress. In my district there is no incumbent running this time, and so the race is totally wide open. If you want someone that will push to have these ridiculous investigations into Trump and his administration shut down, then I am your guy.
If the Democrats end up taking control of Congress in 2018, impeachment proceedings will surely follow. So it is absolutely imperative that we do not let the Democrats take back control of Congress.
I know that I have been writing about politics a lot lately. But I am doing so because it is important. If we let this moment in our history slip away, and if the elite are successful in extinguishing the Trump revolution, we may never have an opportunity to turn our country around politically ever again.
We are literally in a battle for the soul of our nation, and if we are going to fight for the future of our country now is the time to do so.
Michael Snyder is a Republican candidate for Congress in Idaho's First Congressional District, and you can learn how you can get involved in the campaign on his official website. His new book entitled "Living A Life That Really Matters" is available in paperback and for the Kindle on Amazon.com.