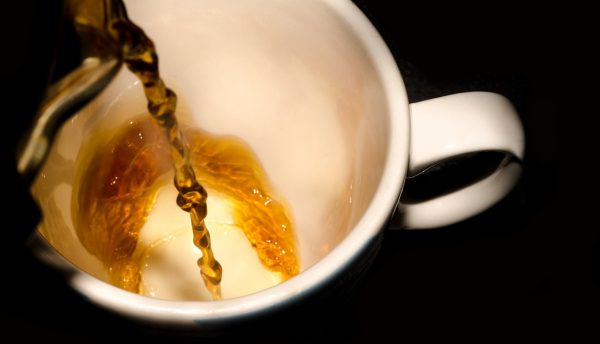 It is put up or shut up time.  More than two weeks have passed since November 3rd, and the Trump legal team only has a very limited amount of time left to stop Joe Biden from being elected president.  The Electoral College votes on December 14th, but the real deadline is December 8th because the selection of electors must be completed by that date.  Of course it is possible that the U.S. Supreme Court could push back that deadline, but it has never happened before in all of U.S. history.  So basically the Trump legal team has only between now and December 8th to pull off a colossal legal miracle, and so far their record in lawsuits around the country is 1 win and 30 losses.  Needless to say, that is not good.
Personally, I am absolutely convinced that vote totals were manipulated electronically all over the nation.  Election data from the New York Times is publicly available for anyone that wants to dig into it, and it appears that votes were being systematically switched from Trump to Biden in many states.  One expert has posted his state by state analysis right here.
But there is a huge difference between what you can prove and what you can prove in court.  That is why whoever has the better lawyer usually wins in court no matter what the evidence is.  Often, a superior lawyer can find a path to victory even when seemingly everything is against him.
Over the past couple of weeks, Trump's lawyers have told us in interview after interview that they have more than enough evidence to overturn the election results.
But so far they have not done it.
As Yoda once said…
"Do or do not. There is no try."
Yes, I believe that they have more than enough evidence to get the job done, but so far they haven't gotten the job done and time is running out.
Next week is Thanksgiving, and so very little is likely to happen in the courts the entire week.
The Monday after Thanksgiving is November 30th, and then we will be into early December.
Even if Trump had the best legal team in the world, time would be working against them in a major way.
To be honest, I don't have a lot of confidence in Rudy Giuliani at this point.  He has faltered badly in the courtroom and in front of the cameras.
I have a lot more confidence in Sidney Powell, but I am not sure that she is pursuing the right strategy.  When she was being interviewed by Lou Dobbs, she stated that suits will be brought against election officials in the key swing states in order to invalidate the results of their elections…
Dobbs also asked if Trump's llegal team will pursue legal action against Dominion Voting Systems and Smartmatic: "Are you pressing forward with legal action against them for those violations?" Dobbs asked.

"Not against the company and the software," Powell responded. "But the suits will be against the election officials to invalidate the results of the election and force it to the legislatures and the Electoral College and then the Congress if necessary."
I think that this is a strategic mistake.  If this path ends up being successful, I will apologize and admit that I was wrong.
But I don't think that I am.
Personally, I believe that the correct course of action would be to get the evidence of widespread vote manipulation by Dominion Voting Systems in front of the U.S. Supreme Court as quickly as possible.  If Trump is going to end up winning this thing, the Supreme Court is going to have to get involved.
What is at stake is so much more than just this election.  If they get away with stealing this election and Trump's legal challenges completely fail, that will just embolden them to be even more brazen in the future.
Some Trump supporters have suggested that Trump could just run again in 2024, but what would stop them from stealing that election too?
At least for the moment Trump still has the power of the White House behind him.  In 2024, Trump would only have his own personal resources to use to try to stop a steal from happening.
And needless to say, any prominent Trump allies or supporters that attempted to run for other offices would also likely be targets for election theft.
The other side is not playing games.  During a recent Twitter thread, some leftists actually suggested that those that voted for Trump should be sent to "re-education camps"…
Leftists responded to a Twitter thread asking "how do you deprogram 75 million people?" by suggesting Trump supporters should be interned in "re-education camps" and that all conservative talk radio should be banned.
And another user thought that completely banning Trump flags would be a great idea…
Start by banning trump flags like we should have done with the confederate flag. One of our many mistakes and why we failed at Reconstruction. We should not allow a hate symbol to be flown with pride in our democracy.
But as chilling as those suggestions were, they were all topped by the user that said that firing squads are the answer.
There are lots of people out there that think this way, and I have repeatedly warned that in the years ahead great persecution is coming.
Under a Biden administration, things would be tough for conservatives, but once Kamala Harris took over the environment for conservatives in this country would become extremely unpleasant very rapidly.
For the moment, there is still hope that Trump will emerge victorious, but every day that slips away is a major victory for Biden.
So if Trump's lawyers are going to make a major move, they need to do it now.
Coffee is for closers, and if Trump's lawyers are able to pull a miracle out of a hat they will be regarded as legends for the rest of their lives.
But if they are not successful after talking so big, their reputations will be ruined permanently.
They have so much at stake, and the nation as a whole has so much at stake.
No matter who ends up winning this particular election, we owe it to future generations of Americans to figure out what in the world just happened.
There are so many questions about the voting results that are still unresolved, and all Americans should be deeply concerned that the integrity of our elections appears to have been compromised.
***Michael's new book entitled "Lost Prophecies Of The Future Of America" is now available in paperback and for the Kindle on Amazon.***
About the Author: My name is Michael Snyder and my brand new book entitled "Lost Prophecies Of The Future Of America" is now available on Amazon.com.  In addition to my new book, I have written four others that are available on Amazon.com including The Beginning Of The End, Get Prepared Now, and Living A Life That Really Matters. (#CommissionsEarned)  By purchasing the books you help to support the work that my wife and I are doing, and by giving it to others you help to multiply the impact that we are having on people all over the globe.  I have published thousands of articles on The Economic Collapse Blog, End Of The American Dream and The Most Important News, and the articles that I publish on those sites are republished on dozens of other prominent websites all over the globe.  I always freely and happily allow others to republish my articles on their own websites, but I also ask that they include this "About the Author" section with each article.  The material contained in this article is for general information purposes only, and readers should consult licensed professionals before making any legal, business, financial or health decisions.  I encourage you to follow me on social media on Facebook, Twitter and Parler, and any way that you can share these articles with others is a great help.  During these very challenging times, people will need hope more than ever before, and it is our goal to share the gospel of Jesus Christ with as many people as we possibly can.