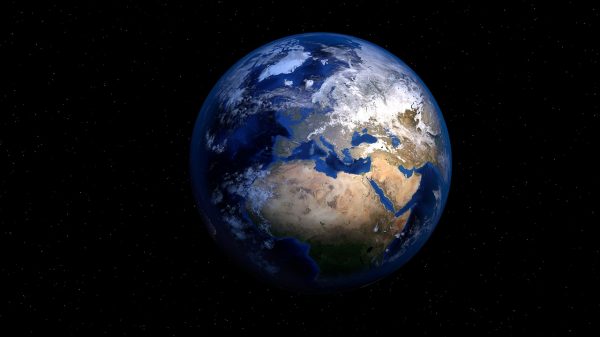 There is no place for anti-Semitism in our society, and all of us should be deeply alarmed by how rapidly anti-Semitism is rising across North America, Europe and the Middle East.  The numbers that I am going to share with you in this article are incredibly disturbing, and many believe that anti-Semitism is now the worst that it has been since the end of World War II.  After what we witnessed during the 1930s and 1940s, you would think that the world would never want to go down that path ever again, and yet it is happening.  Millions upon millions of people deeply hate the Jewish people just because they are Jewish, and it is getting worse with each passing day.
19-year-old John Earnest was once a quiet piano player that had a seemingly bright future in front of him, but after being infected by the vile anti-Semitism that is rapidly spreading all over the Internet, he decided that it would be a good idea to walk into a synagogue and start shooting people…
One woman was killed and three others were wounded when a man entered a synagogue during Passover services Saturday at the Chabad of Poway temple and opened fire with an AR-style assault weapon shortly before 11:30 a.m.

Poway is about 25 miles northeast of San Diego. The city's mayor, President Donald Trump and California Gov. Gavin Newsom all called the attack a hate crime.

The suspect, 19-year-old John Earnest, was arrested and is being questioned by authorities.
60-year-old Lori Gilbert Kaye was killed when she stepped in front of the synagogue's rabbi as he rushed to evacuate children.  She will be remembered as a hero, while John Earnest will be remembered as a hate-filled racist that said that Jewish people "deserve nothing but hell".
All over the globe, prominent political leaders are condemning what John Earnest did.  In his statement, Israeli Prime Minister Benjamin Netanyahu called it "an attack on the heart of the Jewish people"…
"I condemn the abhorrent attack on a synagogue in California; this is an attack on the heart of the Jewish people," Netanyahu said in a statement. "We send condolences to the family of Lori Gilbert-Kaye and our best wishes for a quick recovery to the wounded. The international community must step up the struggle against anti-Semitism."
Unfortunately, we aren't talking about just a few isolated individuals.
A recent CNN survey that was conducted in Europe discovered that anti-Semitic attitudes are very widespread over there…
Anti-Semitic stereotypes are alive and well in Europe, while the memory of the Holocaust is starting to fade, a sweeping new survey by CNN reveals. More than a quarter of Europeans polled believe Jews have too much influence in business and finance. Nearly one in four said Jews have too much influence in conflict and wars across the world.

One in five said they have too much influence in the media and the same number believe they have too much influence in politics.
And those attitudes are leading to violence.
According to authorities in France, the number of anti-Semitic attacks in that country rose 74 percent last year.
Of course this is not just a recent trend either.  According to the Anti-Defamation League, there was a huge increase in global anti-Semitic attacks from 2016 to 2017…
The Anti-Defamation League has identified 1,986 anti-Semitic incidents in its 2017 Audit of Anti-Semitic Incidents. That's up from 1,267 in 2016, marking the highest single-year increase since the organization released its first audit in 1979.
Those are deeply chilling numbers.
If you are not Jewish, you may not think about anti-Semitism much.  But for those that must deal with it on a daily basis, it is a nightmare that never ends.
According to another survey of Jewish people living in Europe, 90 percent indicated that they believe that anti-Semitism is growing in the country in which they currently live.  The following comes from the Guardian…
The report found 90% of respondents felt antisemitism was growing in their country and 30% had been harassed. Over a third avoided going to Jewish events or sites because of safety fears, while the same proportion had considered emigrating. Nearly 80% no longer reported minor incidents because they thought "nothing would change".
Here in the United States, anti-Semitism is rising rapidly as well.  In fact, there are an increasing number of "Christian churches" and "Christian ministries" that claim to be Christian but that also boldly express hatred for Israel and for the Jewish people at the same time.  This is something that Marty Breeden recently commented on…
There IS an undeniable RISE in anti-Semitism in the world, in America and I tell you it's on the rise in the PROFESSING CHRISTIAN CHURCH!!!

I see this coming from people and ministries I once respected!

"Anti-Jew" , "Anti-Israel"….

They blame the Jews for the problems of the world and that is a lie from the Pit of hell itself!!!
I have repeatedly denounced racism in the strongest possible terms.  In fact, I spent an entire chapter in "Living A Life That Really Matters" denouncing racism.  When you choose to hate someone, you are hating someone that God created, someone that God loves, and someone that Jesus died on the cross for.
If you are anti-Semitic, you are literally embracing evil itself.
And you can see it in their eyes.  You can literally see the evil in the eyes of anti-Semitic terrorists in the Middle East, in the eyes of crazed skinheads in Europe, and in the eyes of deranged extremists in the United States.
I love the Jewish people, and I am proud to stand with Israel.  We are not going to put up with anti-Semitism, and we are going to fight it wherever it is found.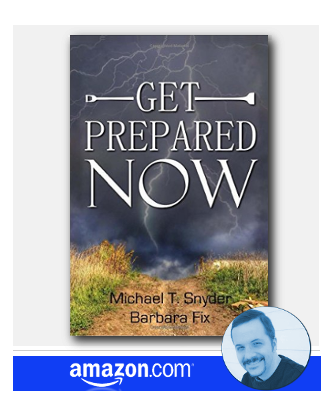 About the author: Michael Snyder is a nationally-syndicated writer, media personality and political activist. He is the author of four books including Get Prepared Now, The Beginning Of The End and Living A Life That Really Matters. His articles are originally published on The Economic Collapse Blog, End Of The American Dream and The Most Important News. From there, his articles are republished on dozens of other prominent websites. If you would like to republish his articles, please feel free to do so. The more people that see this information the better, and we need to wake more people up while there is still time.