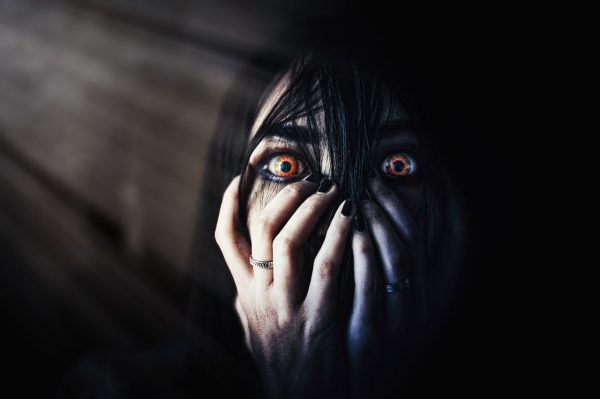 Everyone agrees that America is not the same place that it once was.  Our society is undergoing a fundamental transformation that is absolutely breathtaking, and some of the changes have been positive.  But many would argue that most of the changes have been negative, and the truth is that we can see evidence of this all around us.  Wikipedia defines social decay as "the tendency for society to decline or disintegrate over time, perhaps due to the lapse or breakdown of traditional social support systems."  As a society, we are more disconnected from one another than we have ever been before, and perhaps this is one of the big reasons why so much anger and hatred are growing all around us.  At this point, a large portion of the population doesn't even seem to possess a basic level of empathy and compassion for their fellow citizens, and that has frightening implications for the future of our nation.
Because we are so disconnected from one another, it is very easy for each of us to get intensely focused on the details of our own daily lives.
But when we step back and take a broader view of things, the extent to which our society has deteriorated is quite stunning.
Today, I would like to share with you 7 glimpses into the social decay that is voraciously eating away at the fabric of our country…
#1 Long Island – Gang activity is spreading like wildfire all over America.  On Long Island, some homeowners in the Hamptons are actually installing "panic rooms" in their homes as MS-13 continues to move east on Long Island…
Wealthy Hamptons homeowners are securing their homes by installing luxury panic rooms to protect themselves from the dangerous MS-13 gang that has plagued Suffolk County.

Billionaire Gristedes supermarket mogul, John Catsimatidis, told the New York Post 'I sleep with a gun underneath my pillow: a Walther PPK/S, the same one James Bond carried.'

'[My wife] Margo prefers a shotgun. Although, once, she thought she heard something, got the shotgun out and shot through the door,' he added.
#2 South Fulton County, Georgia – Law enforcement authorities recently discovered "more than 10 decapitated goats" in and around the Chattahoochee River.  Needless to say, this completely shocked the residents of South Fulton County…
Officials say they found more than 10 decapitated goats in and around the Chattahoochee River.

Channel 2's Tom Jones was in South Fulton County, where the Chattahoochee Riverkeeper found the headless animals floating down the river near the Martin Luther King Jr. Drive bridge.
#3 Baltimore, Maryland – The opioid crisis in America has never been worse than it is right now.  As a result, many babies are addicted to the drugs the moment that they are born.  In the city of Baltimore, approximately one out of every four babies is born as an opioid addict…
Every 15 minutes, a baby is born dependent on opioids. In Baltimore, doctors at Mt. Washington Pediatric Hospital say babies born with Neonatal Abstinence Syndrome — a set of conditions caused by withdrawal from exposure to drugs — now account for 25% of the hospital's admissions.
#4 Birmingham – Nowhere is social decay more evident than among our young people.  Not too long ago, a wild brawl in Birmingham involving approximately 30 teens made global headlines…
One of the gang appears to be brandishing a machete as he strikes the victim.

West Midlands Police confirmed three people sustained stab injuries and were taken to hospital.

Witnesses claimed there were "about 30" youngsters "aged around 16" involved in the incident.
#5 Auburn, Washington – Do you remember what I said earlier about many Americans lacking basic empathy and compassion?  Well, an incident that just happened in Auburn, Washington is a perfect example of that.  It all started when a convenience store clerk confronted a pair of potential thieves…
The horrific incident occurred in Auburn, Washington Saturday, when two teenagers and an adult male got into an argument with a Shell station attendant who said the pair owed money for two pepperoni sticks that had arrogantly helped themselves to. After walking around the counter and confronting the group, clerk Zarif Kelada suddenly staggered forward and collided with a water bottle stand before collapsing to the ground.
Instead of helping the clerk, the two boys decided that it was a great opportunity to rob the store.  As one of the boys was leaving, he even ripped a dollar bill out of the dying clerk's hand…
Instead of physically helping the clerk, or at the very least calling 911, the two boys seize their opportunity and pounced on the unmanned checkout. The man chose not to participate in the robbery, but also failed to signal for help – he simply strolled out the door, leaving Zarif dying on the ground. After stealing cigarettes and over $150 from the register, one of the boys committed a final act of defiance, ripping a dollar bill out of Kelada's hand as he lay on the ground, struggling for air.
You can see video of this robbery right here.  If this is what the future of America looks like, we are all in really big trouble.
#6 Portland, Oregon – Just recently, Antifa took over the streets of downtown Portland and actually started directing traffic.  Portland police monitored them the entire time, but they refused to intervene.  When one extremely frightened elderly man refused to follow Antifa's directions, they attacked his vehicle, causing $3,000 in damage…
Video captured by Brandon Farley shows the driver inching forward, getting clear and driving away quickly. He stopped less than a block away, got out, looked at the damage to his car quickly, then got back in as protesters arrived and again began hitting his car.

The driver, who spoke with KOIN 6 News but did not want to go on-camera, said he got out of his car earlier and asked protesters to move. But, he said, they grabbed him. He got back into the car, which is when they began beating on his car and smashed his driver's side window.

The person in front of the car was trying to lift up the front end as the driver was trying to get out of the area.

The driver said there is $3000 damage to his car. He called the police to file a report after he left the area, which police confirmed.
#7 San Francisco, California – One of the wealthiest cities in America has also become a cesspool of crime, drugs and human feces.  An Inside Edition news crew went down to one of the worst parts of San Francisco to report on the crime wave, but while they did that their own vehicle was broken into and "thousands of dollars worth of equipment" was stolen…
While the crew was interviewing the man captured on camera in the initial theft, their actual crew car was broken into via the "smash and grab" method, leaving "thousands of dollars worth of equipment" stolen.

According to the San Francisco Chronicle, more than 31,000 people reported "smash and grab" robberies in the city in 2017 alone.
If 31,000 people reported "smash and grab" robberies in San Francisco last year, how many more went unreported to the police?
What in the world is happening to us?  America was once "the shining city on a hill" that the rest of the world admired, but now the only example we are is a bad one.
It doesn't have to be this way, but we have got to be willing to go back to the values and the principles that made our country so great in the first place.
If we continue down the path that we are currently on, how do we possibly expect to have any sort of a positive future as a nation?
Change is desperately needed, but unfortunately real change does not appear to be anywhere on the horizon at this point…
About the author: Michael Snyder is a nationally syndicated writer, media personality and political activist. He is publisher of The Most Important News and the author of four books including The Beginning Of The End and Living A Life That Really Matters.
The Last Days Warrior Summit is the premier online event of 2018 for Christians, Conservatives and Patriots.  It is a premium-members only international event that will empower and equip you with the knowledge and tools that you need as global events begin to escalate dramatically.  The speaker list includes Michael Snyder, Mike Adams, Dave Daubenmire, Ray Gano, Dr. Daniel Daves, Gary Kah, Justus Knight, Doug Krieger, Lyn Leahz, Laura Maxwell and many more. Full summit access will begin on October 25th, and if you would like to register for this unprecedented event you can do so right here.