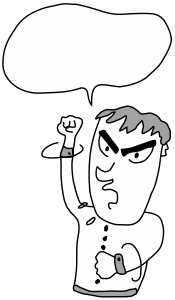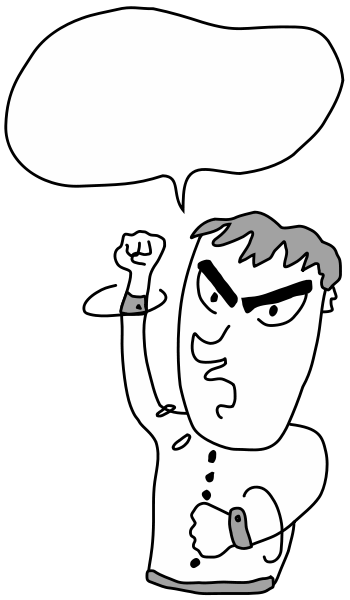 Have you noticed that people are becoming angrier?  You can see it everywhere – in our homes, in our schools, in our workplaces, in our television shows, in our movies, and certainly in Washington.  In fact, many have said that there is an "epidemic" of anger in America today.  And it is undeniably true.  As you will see below, a whole host of surveys and opinion polls show that America has become a seething cauldron of anger and frustration unlike anything that we have ever seen before.  As a nation, we are more divided than we have been in decades, and economic conditions continue to deteriorate.  People are working harder than ever and Americans get less vacation days than anyone else in the world, but median household income keeps going down every year.  Americans are dissatisfied with their relationships, their jobs, their communities and their political leaders.  There is this growing sense that our country is steamrolling toward disaster, and yet there is very little agreement on what the solutions to our problems are.  Instead, blaming others for our problems has become a new American pastime.  The very fabric of our society is coming apart at the seams and the thin veneer of civilization that we all take for granted is beginning to disappear.  What is America going to look like if we continue to go even farther down this road?
The following statistics come from various surveys and opinion polls that have been conducted recently.  Without a doubt, these numbers show that Americans are angrier and more frustrated than ever…
#1 65 percent of Americans are dissatisfied "with the U.S. system of government and its effectiveness".  That is the highest level of dissatisfaction that Gallup has ever recorded.
#2 66 percent of Americans are dissatisfied "with the size and power of federal government".
#3 70 percent of Americans do not have confidence that the government will "make progress on the important problems and issues facing the country in 2014."
#4 Only 8 percent of Americans believe that Congress is doing a "good" or "excellent" job.
#5 Only 4 percent of Americans believe that it would "change Congress for the worse" if every member was voted out during the next election.
#6 60 percent of Americans report feeling "angry or irritable".  Two years ago that number was at 50 percent.
#7 53 percent of Americans believe that the Obama administration is "not competent in running the government".
#8 An all-time low 31 percent of Americans identify themselves as Democrats.
#9 An all-time low 25 percent of Americans identify themselves as Republicans.
#10 An all-time high 42 percent of Americans identify themselves as Independents.
#11 Barack Obama's daily job approval numbers have dipped down into the high thirties several times lately.
#12 Only 38 percent of Americans approve of the way that Obama is handling the economy.
#13 60 percent of Americans believe that the "economic system in this country unfairly favors the wealthy".
#14 70 percent of Americans do not "feel engaged or inspired at their jobs".
#15 Two-thirds of U.S. teens "admit to having anger attacks involving the destruction of property, threats of violence, or engaging in violence".
#16 36 percent of Americans admit that they have yelled at customer service agents during the past year.
#17 73 percent of Americans believe that Obama's efforts to "reform" the NSA "won't make much difference in protecting people's privacy".
#18 77 percent of Americans believe that the state of the economy is either "not so good" or "poor".
#19 65 percent of Americans are either "somewhat dissatisfied" or "very dissatisfied" with the direction of the country.
Are you starting to get the picture?
We have never seen anything like this in the United States during the post-World War II era.  People are fundamentally unhappy, and that has tremendous implications for the future of our society.
So what is causing all of this anger and frustration?
Well, of course the economic struggles that tens of millions of Americans are experiencing on a daily basis play a huge role.  The following is an excerpt from a recent local Fox News report…
Some are describing this as "America's anger epidemic." And there are a few reasons: uncertainty in the job market and the economy, working long hours — on average about one month more now than they did in the 1970s and with less vacation.

So if it seems like Americans are angrier these days it's because we are.
And it is easy to understand why people are becoming increasingly frustrated with the incompetence and rampant corruption in Washington D.C.…
Grim findings have been coming thick and fast. Most Americans no longer see President Barack Obama as honest. Half think that he "knowingly lied" to pass his Obamacare health law. Fewer than one in five trust the government in Washington to do what is right all or most of the time. Confidence in Congress has fallen to record lows: in America, as in Italy and Greece, just one in ten voters expresses trust or confidence in the national parliament. Frankly straining credulity, a mammoth, 107-country poll by Transparency International, a corruption monitor, this summer found Americans more likely than Italians to say that they feel that the police, business and the media are all "corrupt or extremely corrupt".

Americans are also turning on one another. Since 1972 the Chicago-based General Social Survey (GSS) has been asking whether most people can be trusted, or whether "you can't be too careful" in daily life. Four decades ago Americans were evenly split. Now almost two-thirds say others cannot be trusted, a record high.
In addition, there are certainly other reasons why people are so angry these days as well…
The "Knockout Game" grows more popular. Athletes throw tantrums that would embarrass most 3-year-olds. Race relations simmer at a constant near-boil, while our leaders engage in enough posturing and name-calling to look more like a modern version of "West Side Story" than the servant-citizens who should inspire peace and mutual respect.
So what do you believe?
Why do you think that Americans are so angry and so frustrated these days?
Is there anything we can do about it?
And how bad will the anger and frustration in this country get when the economy completely collapses?
Please feel free to share what you think by posting a comment below…