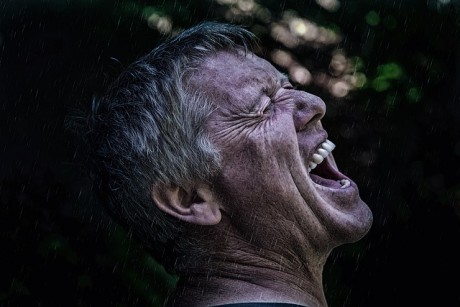 The stock market has been soaring, but all of the hard economic numbers are telling us that a major global recession is here.  This is so reminiscent of what happened back in 2008.  Back then, all of the fundamentals were screaming "recession" by the middle of that year, but the equity markets didn't respond until later.  It appears that a similar pattern is playing out right now.  The trade numbers, the manufacturing numbers, the inventory numbers and even the GDP numbers are all saying that a very significant economic slowdown is happening, but stock traders haven't gotten the memo yet.  In fact, stocks had an absolutely great month in October.  Of course just like in 2008, stocks will eventually catch up with reality.  It is just a matter of time.  The following are 18 numbers that scream that a crippling global recession has arrived…
#1 According to the biggest bank in the western world, British banking giant HSBC, the world is already in a "dollar recession".  Global GDP expressed in U.S. dollars is down 3.4 percent so far in 2015, and total global trade has fallen 8.4 percent.
#2 In September, Chinese exports were down 3.7 percent compared to one year ago, and Chinese imports were down a whopping 20.4 percent compared to a year ago.
#3 Demand for Chinese steel is down 8.9 percent compared to a year ago.
#4 China's rail freight volume is down 10.1 percent compared to last year.
#5 In October, South Korean exports were down 15.8 percent from a year ago.
#6 According to the Dutch government index, a year ago global trade in primary commodities was sitting at a reading of 150 but now it has fallen all the way down to 114.  What this means is that less commodities are being traded around the world, and that is a very clear sign that global economic activity is really slowing down.
#7 U.S. exports are down 11 percent for the year so far.  The only other times they have fallen this dramatically since the turn of the century were during the last two recessions.
#8 Since March, the amount of stuff being shipped by truck, rail and air inside the United States has been falling every single month on a year over year basis.  If less stuff is being moved around the country, does that mean that economic activity is growing or declining?  The answer, of course, is obvious.
#9 The ISM Manufacturing Index, which is the most important measurement of U.S. manufacturing activity, has fallen for four months in a row.
#10 The Dallas Fed's Manufacturing Outlook has dropped for 10 months in a row.
#11 Wholesale sales in the U.S. have fallen to the lowest level since the last recession.
#12 The inventory to sales ratio has risen to the highest level since the last recession.  This means that there is a whole lot of unsold inventory that is just sitting around out there and not selling.
#13 It looks like a new housing slump is emerging in the United States.  Sales of previously owned homes fell by 2.3 percent in September.
#14 New home sales in the United States declined by a whopping 11.5 percent in September.
#15 Wal-Mart is projecting that its earnings may fall by as much as 12 percent during the next fiscal year.
#16 According to John Williams of shadowstats.com, if the government was actually using honest numbers the unemployment rate in the United States today would be 22.9 percent.
#17 According to Challenger Gray, layoffs at major firms have risen to the highest level that we have witnessed since 2009.
#18 The number of job openings in the United States declined by 5.3 percent during the month of August.  That was a very large plunge for just one month.
None of the underlying issues that caused our problems back in 2008 and 2009 have been fixed.  Instead, we just became even bigger and bolder with our mistakes.  In the period between the last recession and today, we witnessed the greatest debt binge in the history of the planet.  Now a lot of that debt is starting to go bad, and the Bank for International Settlements says that their "dashboard of risk is flashing red".  The following comes from a recent article in the Guardian entitled "Apocalypse now: has the next giant financial crash already begun?"…
This summer, the Bank for International Settlements (BIS) pointed out that certain major economies were seeing a sharp rise in debt-to-GDP ratios, which were well outside historic norms. In China, the rest of Asia and Brazil, private-sector borrowing has risen so quickly that BIS's dashboard of risk is flashing red. In two thirds of all cases, red warnings such as this are followed by a major banking crisis within three years.
And that is exactly what we are heading for.  Whether it happens next week or several months from now, the truth is that we are steamrolling toward another great banking crisis, and it will be worldwide in scope.
By the time that it is all said and done, I believe that the economic crisis that we are heading toward will be much worse than what we experienced back in 2008 and 2009.  The U.S. economy has never even gotten close to the level it was operating at prior to the last recession, and now the next crisis is upon us.
But until stocks crash here in the United States, most people are going to ignore all of the numbers above and will just keep pretending that everything is going to be just fine.
Just like in 2008, the irrational optimists are going to keep chanting their happy mantras for as long as they possibly can.